Whether Publishing Of Bare Acts By Pvt Publishers Amounts To Copyright Infringement Of Govt.?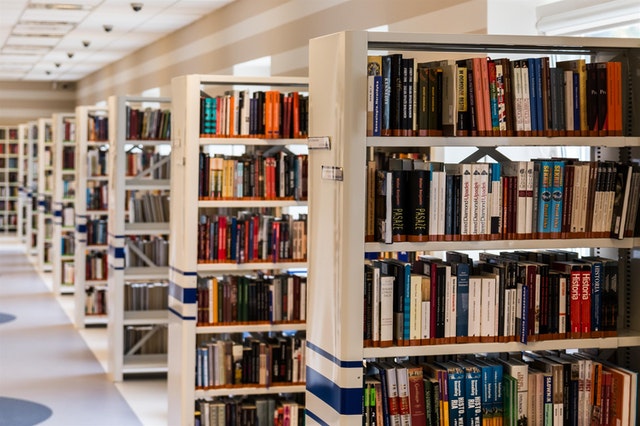 Recently, a Plea was filed before the Supreme Court that the Private companies are selling bare acts at a very high price and which is the violation of Artcle 19(1)(a) [Freedom of speech and expression]. Plea also highlighted that this provision obligates the government to bring to knowledge of citizens the law prevalent in the country and to disseminate knowledge about the same through the publication of Acts of Parliament, notifications, Rules, Regulations etc. These publications should not only be accurate and authentic but also reasonably priced, it is added.(i.e., Right to know)



Plea said that Central government is not giving effect to the fundamental rights guaranteed under Article 19(1)(a) of Constitution of India by not publishing on its own.
The Plea also contended that it is the violation of copyright of the government under the copyright act since act of legislature falls under the government work in Copyright Act 1957.
Consequently, on 22nd May 2020 Supreme Court has sought the response from the Legislative Department (Law Ministry). (Arpit Bhargava vs. Union of India)
Now we will understand whether such publication amounts to the copyright infringement on the part of the private businessmen or not?
What the Copyright Act 1957 says:
Section 17 talks about "First owner of Copyright".



Section 17(d) says that the Government shall be the first owner of the copyright incase of a Government work (in absence of any agreement)
Section 2(k) defines as to what are 'government works'.
Government works means which is made or published by or under the direction or control of:-
i) Government/ Department of Government
ii) Any legislature in India
iii) Any Court, tribunal or others.
Further, Section 52 of Copyright Act, 1957 talks about "Certain acts not to be infringement of copyright".
Section 52(1)(q) the reproduction or publication of—



(i) any matter which has been published in any Official Gazette except an Act of a Legislature;
(ii) any Act of a Legislature subject to the condition that such Act is reproduced or published together with any commentary thereon or any other original matter; (Applicable in this case)
(iii) the report of any committee, commission, council, board or other like body appointed by the Legislature, unless the reproduction or publication of such report is prohibited by the Government;
(iv) any judgment or order of a court, Tribunal or other judicial authority, unless the reproduction or publication of such judgment or order is prohibited by the court, the Tribunal or other judicial authority, as the case may be;
So, if we read Section 17(d) alongwith Section 52(1)(q)(ii) , we find that if any act of a legislature is reproduced or published together with any commentary will not amount to copyright infringement under the act.
Judicial Precedents
1. The Delhi High Court in the same case of Arpit Bhargava vs. Union of India dismissed the PIL filed before it and said that when there is any violation of the Copyright act 1957, especially Section 52 read with Section 52 (K); 17(d) and other provisions of the Constitution of India, action will be taken by the respondents (respondent here is Union of India) in accordance with law, rules, regulations and Government policies applicable to the facts and circumstances of the case against the erring publishers.



Also, the legislative department of the Law Ministry in the similar case said that if reproduction and publication of central legislation along with any commentary or original matter then it would not be a violation. The affidavit submitted before the Delhi High Court also stated that department has been providing updated versions authentic and accurate copies of all central acts in electronic format and citizens are free to download and print them free of charge. Further, the department also said that it has not given permission to any private publisher to publish the enactments and therefore, has no control over the pricing of the bare acts or the exact text of a particular law.
2. Further, in Eastern Book Company vs. D.B. Modak, it was found that even simple alterations to judgments could be accorded copyright protection.
Conclusion
Solution:



Indian government should follow the decision of US Supreme Court in Georgia v. Public.Resource.Org, Inc. (2020) In this US SC relied on the Government Edicts doctrine. (Edicts means an official order such as legislations, acts etc.) This Doctrine states that any work which is carried out under the apparent authority of the government is exempt from copyright protection.
The Court in this case ruled that Georgia (georgia is a state in USA) does not have copyright over its annotated legal code. The Court also said official works of the Georgia legislature could not be copyrighted, as they could deprive citizens of knowledge of those laws and their corollaries.
So on the basis of above discussion we can say such publication by private players will not amount to the infringement of copyright until and unless there is any amendment made by the Government in the Section 52(1)(q) of the Copyright Act 1957 or until our Judiciary evolves the similar concept like Government Edicts Doctrine. Also, I think availability of bare acts at higher price definitely obstruct the Fundamental Right to know. Therefore, government should atleast ensure that that its works are allowed to be freely reproduced for non-commercial purposes.
References:
1. SpicyIP
2. Bar & Bench
4. Deccanherald
Join us: