Caste System Is Making It Difficult For The Young People To Choose Their Own Life Partner: HC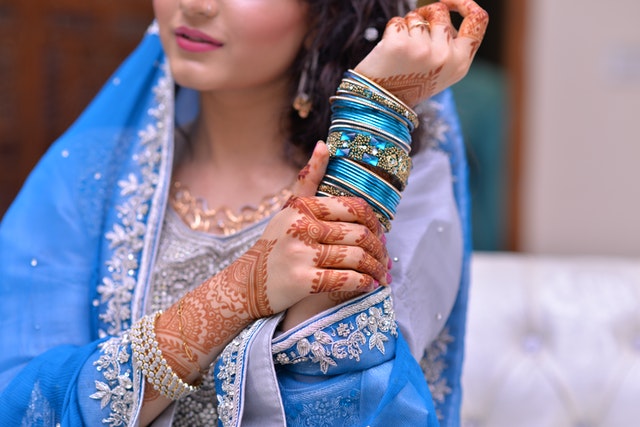 Nitesh Kumar Prajapati Vs State of Gujarat



Read Complete Order Click Here
The Petitioner-Husband aggrieved by the actions on the part of the respondents (Parents of Wife) approached the High Court that Petitioner and his Wife are married ( date of registration of marriage is 01.02.2020) but her Parents are refusing to allow her daughter to stay alongwith him. On 9th June the High Court considering the situation of Covid-19, ordered that wife shall be taken to the nearest court to have a conversation with her since couple have moved to the Rajasthan. Also, the High Court had given the protection to the petitioner and his wife by way of the order dated 10.02.2020.
Earlier, the High Court has requested the Principal District Judge either himself or through someone to assist the Court. The Court through video-conference heard the Wife and found that she has expressed her desire to join her husband, i.e. the petitioner. Also, the wife has confirmed that she is carrying foetus in her womb of the petitioner.
Furthermore, the High Court found that mother of Wife is admant and emotionally blackmailing by stating that she may have to end her life if corpus continues to express her desire to join husband. The High Court also made attempt to explain her the law that corpus being an adult lady who has married and is also carrying child in her womb of the petitioner, she be allowed to join the petitioner.
The Gujarat High Court (Division Bench) Order:
1. The High Court requested Additional District Judge to make an attempt to bring an amicable solution between the parties and if he deems it proper, he may refer the matter to the Mediation Center, Palanpur eventually. Also, the Court said that attempt can also be made by the investigating officer (through social policing,) to make an attempt to bring an amicable solution between the families.



2. Also, the Court directed Additional District Judge shall ensure that the wife of Petitioner safely reaches her matrimonial home with the escort of police. Protection to the couple shall continue for a period of four months. Thereafter the matter shall be posted before the Superintendent of Police, Palanpur, who shall decide as to whether to continue such protection or not.
3. The Gujarat High Court while passing the above order remarked that:
"We also notice that the caste system in the country is making it more and more difficult for the young people to decide their own life partner and the rigidity in the minds of adults in the family becomes the serious cause of division of human relationship. It is also making it extremely difficult for the administration to handle this social and emotional upheaval which eventually turn into legal battleground."
Join us: