FODDER SCAM: One Minute Read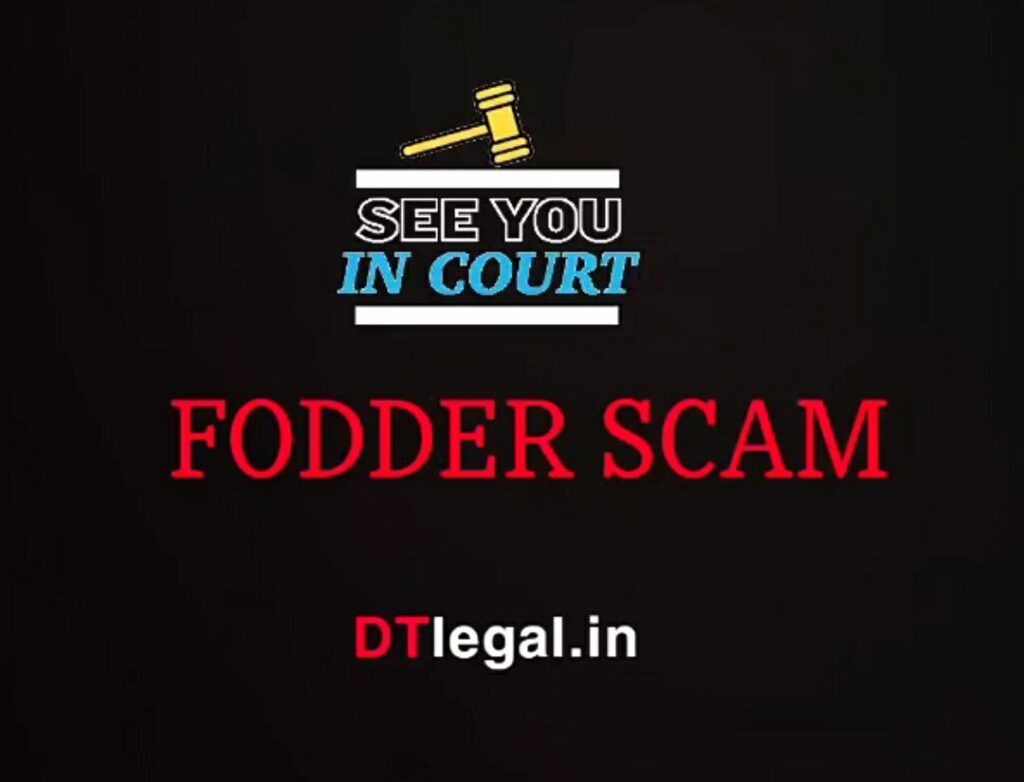 FODDER SCAM
I) Highlighting details about the Scam
It is the scam of ₹ 900 to 1000 crore.

One of the biggest corruption scandal.

The Scam is two decades old which was started in the year 1995.

As of now, Lalu Prashad is facing 5 cases in fodder scam.

Scam includes both Politicians as well as Bureaucrats.

Total number of cases filed against the Politicians and Bureaucrats are 64.
II) Unknown facts about the case
Kingpin of the Scam "Shayam Bihari Sinha".

Shayam bihari sinha was the Chairman of Animal husbandry department.

He used to play role of agent between bureaucrats and politicians.

Shayam bihari sinha is no more now.

Total 600 accused, out of which 500 already convicted.
III) How does the scam came into limelight?
Began in 1985 , when CAG –. T.N. Chaturvedi sniffed the Embezzlement of funds from Bihar Treasury and various Department.

The Scam keep on growing till 1995-1996.

In 1996 then State Finance Secretary ordered District Magistrate & Deputy Commissioner of all Districts to go into cases.

In compliance of order raid was conducted at the office of Animal husbandry department at Chaibasa.

Unearthed a huge cache of documents showing illegal withdrawals.

State Government to show that they are not involved in the scam and therefore constituted two commissions – one in Jan 1996 and another in march 1996.

Patna HC ordered CBI to take over the case, after BJP Bihar president Sushil modi moved the application.

In the chargesheet filed by CBI, both Lalu & Misra were named as accused in fodder scam. (Former Bihar CM)

Lalu Prashad Yadav surrendered before CBI and made Rabri Devi as the  Chief Minister of Bihar.

Lalu was sent in 135 days of Judicial Custody and then granted bail after 135 days.

CBI charged Disapproriation of asset case against Lalu & Rabri Devi.(2000)

Rabri Devi was Granted Bail as she was then CM of Bihar.

Clean Chit in Dis-appropriation Case.

In 2012, CBI Special Court framed charges against lalu in Bhagalpur Treasury Case.

2013 , CBI Court covicted Lalu and disqualified him from parliament and ineligle for contesting election till 6 years.

2017 , Deogarh treasury (2nd case ).
Convicted him.
IV) Effect of Scam on Bihar election in the year 2000.
No effect on bihar election in 2000.

RJD Won election quite comfortably.

But in 2005 Sushil Modi & JDU made Fodder Scam the main issue .

Won 2005 elections.