QUAD or Quadrilateral Security Dialogue – Asia's NATO?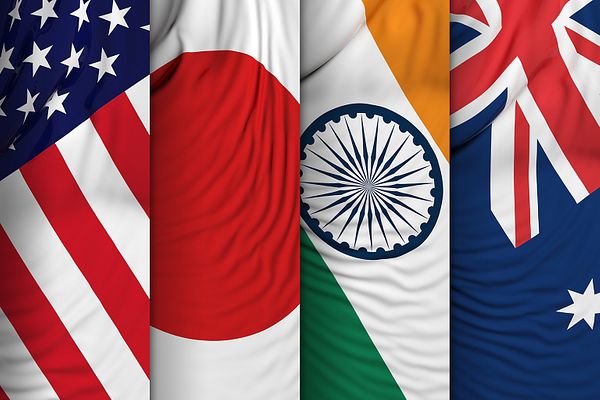 WHAT IS QUAD?
A hotly debated issue at least in current diplomatic relations is QUAD and its future. QUAD is an informal strategic group consisting of four members: USA, Japan, Australia & India. The QUAD was formed initially in the year 2007 and later re-established in the year 2017 again with the main objective to counter China militarily and diplomatically in the "Indo-Pacific" region and particularly in the South China Sea.
CONCERN FOR INDIA
While Japan and Australia are considered the strongest allies of the US, India is known for its non-alignment status since its independence in 1947. However, currently, India is facing border threats from China including incidents such as the Doklam stand-off, the Galwan-valley dispute, claims by China in Arunachal Pradesh and Ladakh, and passing of OROB through the sovereign territory of India, and constant cyber-attack by Chinese hackers targeting Indian Public Sector departments. Therefore, it brings out two major concerns for India:-
1. Is it the time for India to change its non-aligned status and step forward towards becoming the strong ally of the USA to counter China in the Indo-Pacific region & around the Line of Actual Control?
2. Shall India take constructive moves to counter China in all the international forums or regional forums?
INDIA's DEPENDENCY ON CHINA
It is worth mentioning that even after having so many disputes with China, India has never shown its clear intention to counter China. India still relies on China which is evident from the following: –
In 2021 and before that, China was one of the largest trading partners of India.
India is extremely dependent on China for imports of goods especially pharmaceutical products, cheap Chinese goods for its citizens and businesses, smartphones, etc.
No prohibition on China's investment. Chinese investors are investing in famous Indian start-ups such as Big Basket, Dream11, Practo, daily hunt, etc.
The list is very big, and it sums up that India is largely and heavily dependent on China in almost all sectors.
CONCLUSION
Thus, the answer is very clear that till the time India takes its strong stance against China in international forums or regional forums and clear its stance related to being non-aligned to be a USA ally, QUAD will not be considered as "Asia's NATO", and no one would be able to counter the growing influence of China around the world, especially in Indian ocean region and the South China Sea.