Swaminathan Committee Report: Analysis of Kisan Suicides & MSP.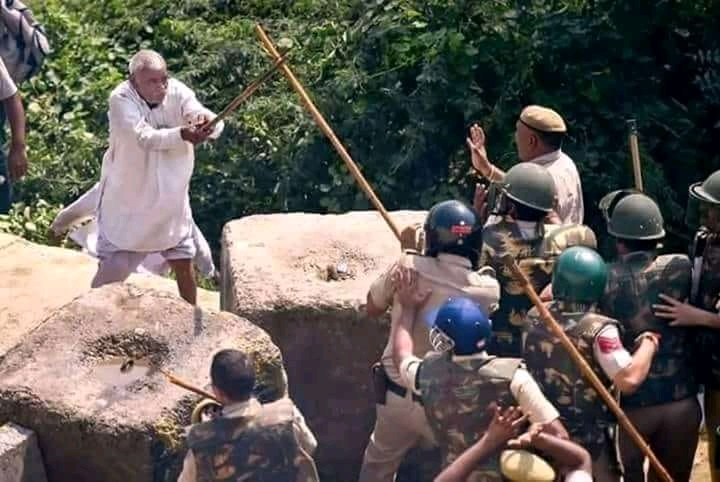 Important Details related to the Committee:
Swaminathan committee which also known as National Commission on Farmers (NCF). The committee was headed by Prof. M.S. Swamimathan and therefore popularly known as Swaminathan Committee.





This committee was setup to focus on causes of farmer distresses, the rise in farmer suicides and addressing these issues through national policy for farmers. The Swaminathan committee submitted five reports through the period December 2004 to October 2006.
Recommendations of Swaminathan Committee Report :
What are the causes behind farmers' distress?
Unfinished agenda in land reforms.

Quantity and Quality of water.

Poor farming technology.

No proper loan, insurance facility to farmers.
The NCF/ Swaminathan Committee recommended that "Agriculture" be inserted in the Concurrent List of the Constitution. So that both State as well as Centre government can tackle the problem related to the farmers distress.
2. Recommendation related to Land Reforms:
Prevent distribution of agricultural land and forest to corporate sector for non-agricultural purposes.





Set up mechanism to regulate the sale of agricultural land which will be base on quantum of land, nature of use and category of buyer.

Establish National Land Use Advisory Service which will give advice on land use related to ecological meteorological and marketing factors on location.

Ensure grazing rights and seasonal access to forests to tribals etc. Grazing rights are the right of a user to allow their livestock to feed (graze) in a given area.




3. Recommendation related to Irrigation:
Reforms to enable farmers to have equitable access to water.

Increase water supply through rainwater harvesting and recharge of underground water (also known as aquifer) should become mandatory.

There shall be increase in investment in irrigation sector under Five Year Plan. There shall be schemes for groundwater recharge.
4. Recommendation related to Productivity of Agriculture:




Substantial increase in public investment in agriculture related infrastructure. For example- In irrigation, drainage, land development, water conservation etc.

Establishment of advanced soil testing laboratories which will help in detecting micro-nutrient deficiencies.

Promotion of conservation farming.
5. Recommendations related to Credit and insurance:
Expand and reach of the formal credit system to the really poor and needy.





Crop loan to be reduced to 4%.

Issue of Kisan Credit Cards to women farmers.

Develop an integrated credit-cum-livestock-human health insurance package.

Expand crop insurance cover to cover the entire country and all crops with reduced premiums.

Establish an Agriculture Risk Fund to provide relief to farmers in natural calamities.
6. Recommendations related to Prevention of Farmers' Suicides.
National Rural Health Mission should be extended to suicide hotspot locations.

Set up State level Farmers' Commission for ensuring smooth dialogue between government and farmers' problems.

Cover all crop under Crop insurance.

Provide social security such as old age support and health insurance.





Public awareness campaigns to make people identify early signs of suicidal behaviors.

Set up Village Knowledge Centres (VKCs) in farmers' distress hotspots.

Protection of farmers from international price.

Set up of Price Stabilisation Fund in place to protect the farmers from price fluctuations.
7. Recommendation related to Competitiveness of Farmers:
Improvement in implementation of Minimum Support Price (MSP).

MSP should be at least 50% more than the weighted average cost of production.

Availability of data about spot and future prices of commodities through the Multi Commodity Exchange (MCD). This network shall cover 93 commodities through 6000 terminals and 430 towns and cities.

There should be shift towards a Single Indian Market.
8. Recommendations related to Employment and Bio-resources:
The committee also recommended emphasizes on faster growth of agriculture sector, preserving traditional rights of access to biodiversity, encouraging community-based breed conservation and also conserving, enhancing and improving crops and farm animals as well as fish stocks through breeding.
Join us: