WHAT THEY PROMISED AND WHAT THEY DELIVERED? | BJP or Congress for 2019? | Think before you vote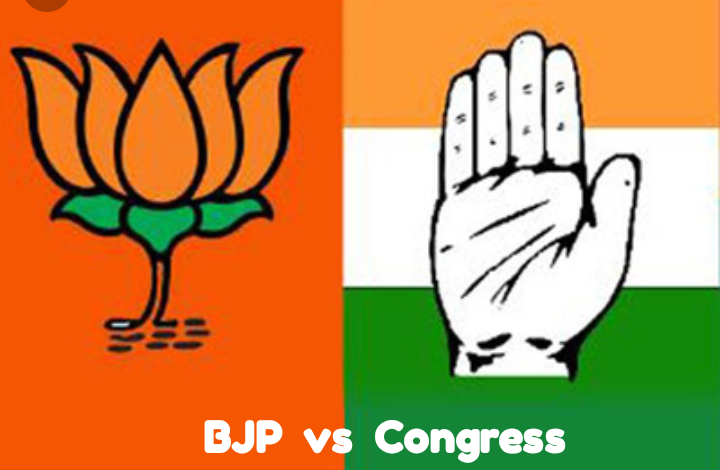 General Election 2019, BJP or Congress?
Let us understand it by a article.
I was and I am a strong follower of BJP but the things what is happening on the ground level enabled to write all this. I am stringent follower of BJP not because of Hindutva, just because of BJP Manifesto 2014 looked brilliant and strong.
It all began in year 2013 when BJP placed Narendra Modi for PM Candidate replacing all the other senior politicians who served BJP for decades like L.K.Advani and others. BJP incurred the huge amount of money for the advertisement, rallies etc of Narendra Modi for Lok sabha election 2014.
The slogan was "Sabka Saath Sabka Vikas" ,"acche din aane waale hai.." etc.
The manifesto of all Political Parties looked strong, attractive and ambitious.
The main focus which general public demanded and what people expecting was listed by BJP were RAM MANDIR construction before 2019, legal framework for the protection of COW and Article 44 of Indian Constitution which talks about Uniform Civil Code, Article 370 and so on.
Now 2019 Lok Sabha elections are very close and again the voice is coming inside the BJP MPs and MLAs about the construction of Ram Mandir, Cow Protection, Hindutva and Uniform Civil Code. But you see the ground reality about all these promises. Not even one step forward taken by BJP for all these Highlighting promises.
So the question arises is that what were they doing since last 4 years, BJP had a full majority to introduce the bill in the Parliament for the construction of Ram Mandir, for the protection of cow and Uniform Civil Code. Moreover, People were also delighted and supporting BJP, they were waiting for BJP to take this decision but now when Lok Sabha Election are again close they have started the same thing again and started chanting the same demands and all this is coming from within the BJP. It looks like a Political agenda for BJP to make people fool again & again, but not this time, I think.
We have seen few violence in last one year related to Hindu – Muslim violence the recent one is Kasganj Violence and few news related to the Cow being killed etc. Now they are disrupting people from the main agenda stated by them in Manifesto and showing that Hindutva is being saved by them.
All political parties are just looking after their own benefits. The party which never seeked Hindus votes now vowing hindu voters just for the elections. Congress President is visiting Temples , visiting dalits house etc in recently held state elections in Gujarat. Nobody is going to the 8 month old , 2 year old rape victims who.are raped heniously by the tharki man. Is this what we are proud of?
We stand in the Parliament and say we are the 3rd largest economy. We should also say that most unsafe country for the women , in which 6 month old girl is Raped.
When I roam around Delhi NCR streets I see the "Gau Mata" roaming on the streets which being either hit by car, bike or they are so starved that they are helpless to eat polythenes. Recently, I have gone through news in which Doctor found 100s of polythene in a Cow stomach. In Lucknow (Yogi's Capital) alone 1000 cows dies each year.
If we say cow protection it does not mean protection from any other religion but it means that protection from the human accidents, polythenes , etc. A systematic framkework is required for the protection of animals including cows like Infrastructural Animal Hospitals , Animal Ambulances etc.
Is this what we call most powerful growing economy in the World. I think we should think about it. I think its not government who is at fault. It is us who votes for these Politician and expect them to deliver what said by them in Manifesto, but they have their political agenda behind that.
In upcoming election its request to all, please vote for the best candidates based on there qualification and not on the basis of party or caste or religion. Lets show the power of each vote.
Please leave your comments, whether good or bad, it will encourage me to write more!