3-Day Boot Camp On How To Kick Start Career As A Corporate Lawyer By LawSikho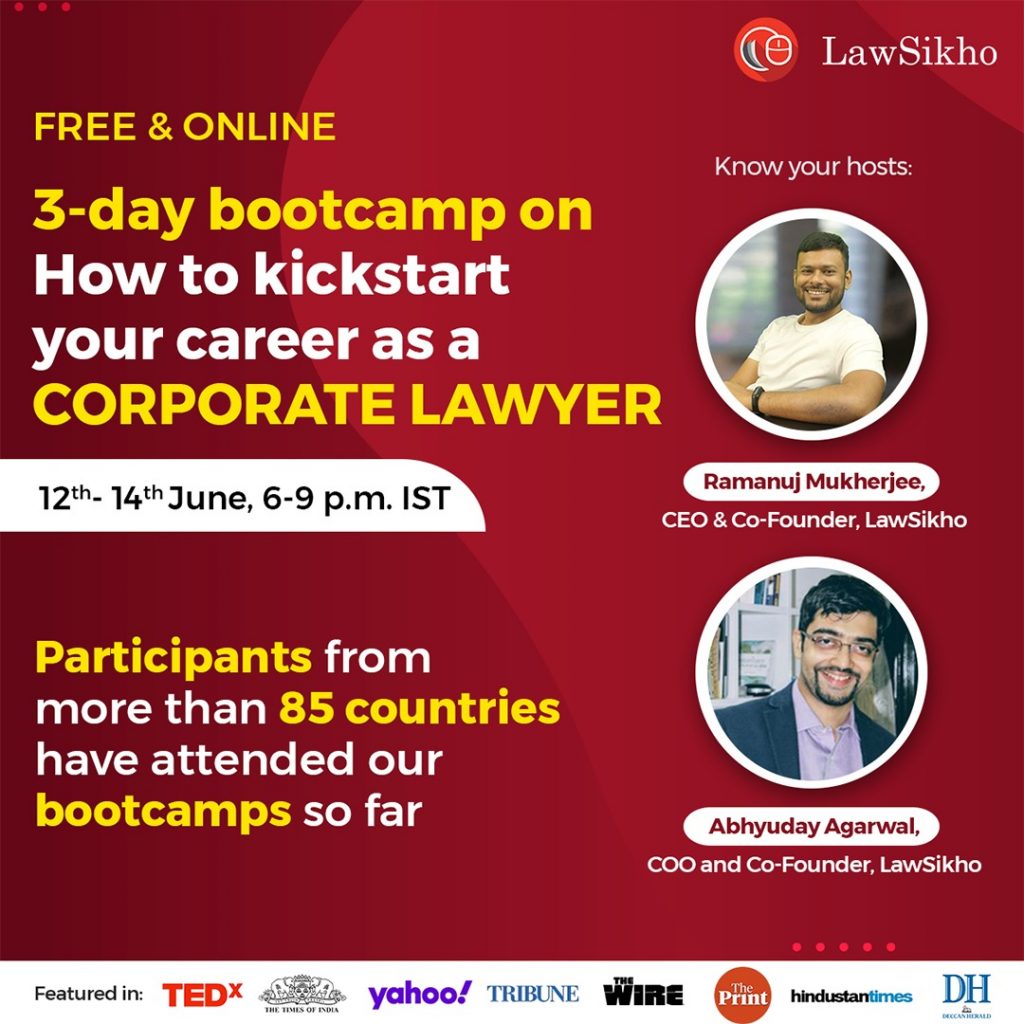 The career and growth opportunities in this sector are ample, and that is why more and more young aspirants are adopting this specialization.
As a corporate lawyer, you can work in any industry and any part of the world.
It not only provides you with the option to switch jobs easily but if you know corporate law skills well you become the most desired candidate for any employer.
Do you want to explore the never-ending work opportunities in Corporate Law?
Do you want to explore opportunities in law firms, MNCs, start-ups, and new-age companies?
Join the Bootcamp is FREE, live and you can attend it from any part of the world.
Join us, while we share a step-by-step roadmap to build a career in corporate laws.
Date & Time: 12th June to 14th June (6 to 9 p.m.)
To Register: Click Here
To read complete info on BOOTCAMP: Click Here