Legal Trendsetters Presents Webinar on "Legal Rights Of The Accused In India"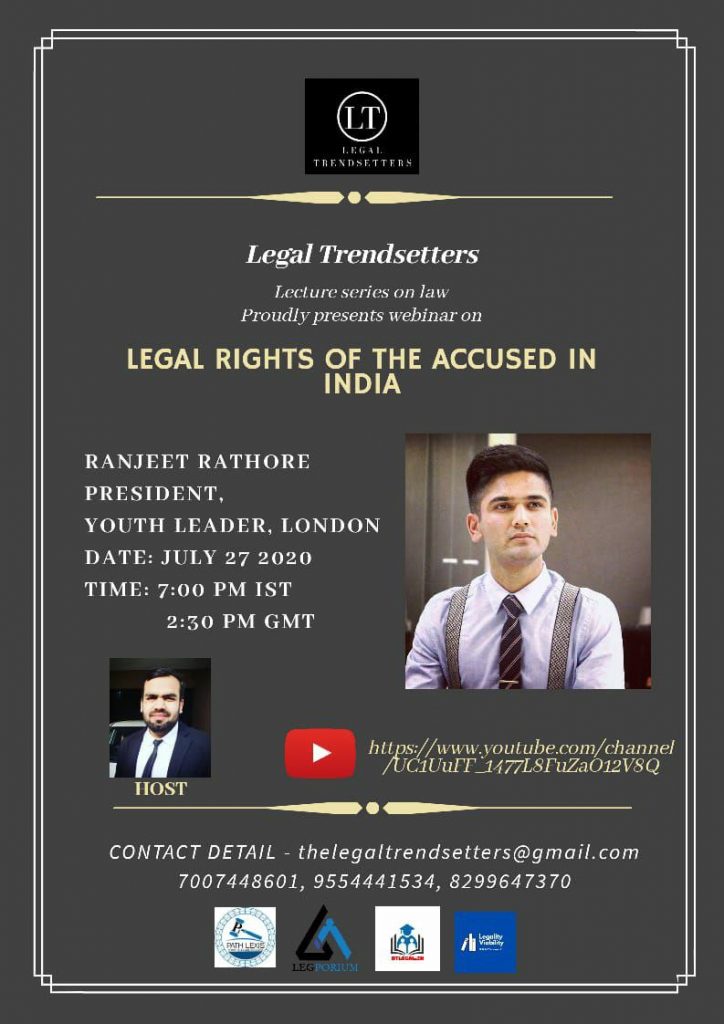 Topic- Legal Right Of The Accused In India
Objective:-
– Clear the concept of legal right of the accused
– To create awareness about the legal rights .


Speaker- Ranjeet Rathore
(President, Youth Leader London)
-Date:27th july,2020
-TIME: 7:00PM
-Platform : Youtube
• What students will gain out of the webinar lecture:-
– To understand in details right of accused .
– To know problem faced by accused .
"Webinar is Free and Open to all"
Hurry up!
For Registration: Click Here
For Whatsapp link: Click Here

Note: Certificate of Participation will be given to whoever attends the webinar.
Warm regards-
Team Legal Trendsetters.
Media Partnered By: Dtlegal.in