A Legal Framework To Tackle Fake News During The Pandemic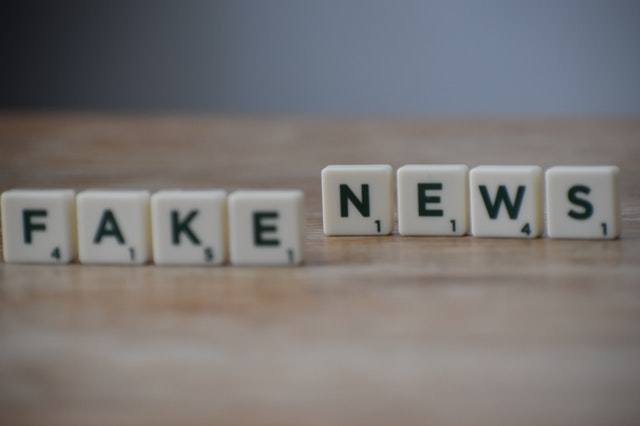 A Legal Framework for Curbing Fake News/ Rumors during the Pandemic


The year 2020, will be remembered for the Pandemic of Coronavirus or SARS-CoV-2. It has created a sense of fear in the mind of each & every nation of the world whether it was super-power America, or under-developed countries in Africa & Asia. The sense of fear was such that Lockdown was the only option left with the countries to protect their citizens life. People were allowed to move out only for essential items thus the only remedy available to people is to stay at home and to watch television, playing indoor games etc. Also, the people started spending more time on social networking sites like Facebook, Instagram, Twitter etc. which resulted in spread of rumors (अफवाह) on large scale which has become another threat in the time of crisis. Natalie Nougayrède proclaimed in his guardian note "The use of propaganda is ancient, but never before has there been the technology to so effectively disseminate it"1


As it is described by Natalie, there were manipulated news before but they were limited in certain geographic area. In current era of social media it does not take any time to spread news all over the field of social networking. Also, Supreme Court while taking a note of fake news recently observed that panic will destroy more lives than the virus and asked the Centre to get trained counsellors and community leaders of all faiths to calm down the migrants, who are kept in shelter homes across the country. It is not just Covid-19 rumors which have gone viral in 2020 but there are instance of communal violence, riots etc whar are result of fake news & rumors, particularly in Delhi.
During the Lock down we all have witnessed the array of fake news/ rumors, some of the rumors which I encountered during the lockdown are:-
• It started from the news that a person of China drank bat soup. Many people were in the opinion that the bat contains Corona virus so the person who drank the soup spreads the virus from human to human.


• Another attracting news that Ronaldo and the Pope have been tested Corona positive. In many cases people share fake news for fun but this was something more. As we all know that Ronaldo has a great fan following and if his fan following had trusted this fake news it would have created another consequence. Many of his fans trusted this and many other asked the labs and the Ronaldo himself to tweet something about it;
• Another more worrying fake news about Corona virus was that, a man died few days ago after he instigated about the product which is used for cleaning fish tank as it contains "Chloroquine ", a drug which is currently used by doctors to cure the Corona virus patients;
• Herbal medicines can cure of Corona virus;
• Muslims boys licking utensils to spread Corona
• A video was found containing images of banana turned into another segment saying that bananas can cure Corona Virus;


Recently, Patanjali was also in news due to spread of rumors about the treatment of Coronavirus.
Dr. Tedros Adhanom Ghebreyesus, Director General of World Health Organisation (WHO) said on the menace of fake news: –"We are not just fighting an epidemic; we are fighting an infodemic. Fake news spreads faster and more easily than this virus, and is just as dangerous."2
In India, there are certain provisions to fight against rumors during this pandemic they are-
Section 54 of Disaster Management act, 2005

which states that w

hoever makes or circulates a false alarm or warning as to disaster or its severity or magnitude, leading to panic, shall on conviction, be punishable with imprisonment which may extend to one year or with fine

.





Section 66D in The Information Technology Act, 2000

, whoever by means for any communication device or computer resource cheats by personating, shall be punished with imprisonment of either description for a term which may extend to three years and shall also be liable to fine which may extend to one lakh rupees

.

Also,

Section 67 of IT Act, 2000

(punishment for publishing or transmitting obscene material in electronic form)

Provision in Indian Penal Code related to fake news are as follows:
Sections 504 (intentional insult with intent to provoke breach of peace),

505(statements conducing public mischief, creating/promoting enmity, hatred or ill-will between classes),

Section 507 (criminal intimidation by an anonymous communication)





153A (promoting enmity between different groups on grounds of religion, race, place of birth, residence, language, etc., and committing acts prejudicial to maintenance of harmony) and 295A(acts intending to insult religion/religious beliefs)
But these provisions are not sufficient to curb the spread of fake news and rumours. Whereas the Governments and social media are taking step to curb rumors or fake news. In Maharashtra, there are nearly 258 cases are registered against who were spreading rumors. Also, in Uttar Pradesh, police arrested a fake baba Ahmad Siddiqui calling himself as "Corona Wale Baba" declared that those who could not wear a mask could use the magical powder to keep corona away. Further, there is intervention by the Apex Court and High related to the spread of the fake news. The Supreme Court has expressed concern over the misuse of social media in the past too. Last year in September, it directed the Centre to frame guidelines to check social media misuse. The Centre has, presumably in furtherance of this order, come up with a draft set of guidelines regulating the role of intermediaries under the Information Technology Act.
There are countries like France & Germany which have proper legal frame work to tackle spread of fake news on social media. Last year, Singapore's Parliament passed the Protection from Online Falsehoods & Manipulation Act to prevent the electronic communication of false statements or misleading information.
Although, handling these things definitely not going to be easy without the help of proper legal frame. Also, people should be taught related to the consequences of such rumors and news. Before sharing any news if we check from any authorized source then surely we are going to break the chain of sham news and it will put us on more safer side.
References:
N. Nougayrede, In this age of propaganda, we must defend ourselves. Here's how, THE GUARDIAN (Apr 4, 2019), Available at: https://www.theguardian.com/commentisfree/2018/jan/31/propaganda-defend-russia-technology
2. Tedros Adhanom Ghebreyesus, at a gathering of foreign policy and security experts ( 15 Feb. 2020)
About Author:
Name: Kalpita Yadav
College: BA LLB(Hons.) 2nd Year, University of Allahabad
Email ID: [email protected]