Decoding: Article 74, 75 & 78 of the constitution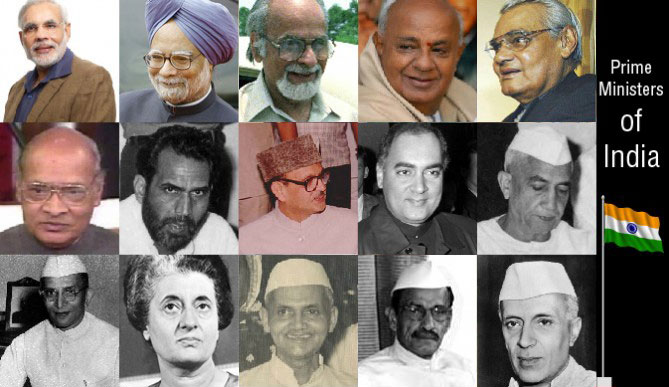 PRIME MINISTER OF INDIA
Prime Minister of India holds real executive power and he is the real executive head of our country. 
Note that there is no specific article which talks directly about "Prime Minister". But there are three important articles related to PM article 74, 75 & 78. These articles talk about Council of Ministers, other ministers and duties of PM.
PRESIDENT— Nominal executive (de jure head)
PRIME MINISTER— Real executive (de facto head)
In This Article We Discuss Four Important Things Related To Prime Minister:
Appointment of PM

Oath of PM

Powers and functions of PM

CM who became PM
1. Appointment
Article 74 says that there should be a council of ministers with the PM at the head to aid and advise the President and he (President) shall act on such advice.

PM shall be appointed by President. [Article 75(1)]

It is to be noted that President is not free to appoint PM (Cannot appoint anyone of his choice). So it is based on the leader of majority party is elected as PM.

But if there is no clear cut majority in Lok Sabha than he can exercise his personal discretion.

The majority party must prove vote of confidence in house within a month.
2. Oath
President administers the oath to the Prime Minister as well as other council of ministers. [Article 75(4)]
3. Powers and Functions of PM
Relation to Council of Ministers- Recommendation to appoint Council of Minister is given by PM to President to appoint particular person as council of minister.

Relation to the President- PM recommend President to appoint CAG, UPSC etc members. Also, he acts as communication channel between Council of MInisters and President.

Relation to Parliament- Policies, bills etc are made by the PM with the aid and advise of Council of MInisters. Also Loksabha dissolution is told by PM to President.

Key authorities are under the belt of PM. Like UPSC, ECI, appointment of state governors are recommended by PM etc.

Other functions- NITI Aayog chairman is PM, Leader of Lok sabha is PM, Spokesperson of government is PM.

Also refer Article 78 of Indian constitution .
4. Chief Ministers who became PM:
(IMPORTANT)
Morarji Desai (First non-congress PM)

Chaudhary Charan Singh  (CM of Uttar Pradesh)

V.P. Singh (CM of Uttar Pradesh)

P.V. Narsimha Rao (CM of Andra Pradesh)

H.D. Deve Gowda (CM of Karnataka)

Narendra Modi (CM of Gujarat)
REFERENCES:
https://en.wikipedia.org/wiki/Prime_Minister_of_India

http://www.pmindia.gov.in/en/

Image Courtesy: https://www.mapsofindia.com/my-india/politics/list-of-all-prime-ministers-of-india
Join Us: