"Liberty is sacrosanct & non-negotiable" : Supreme Court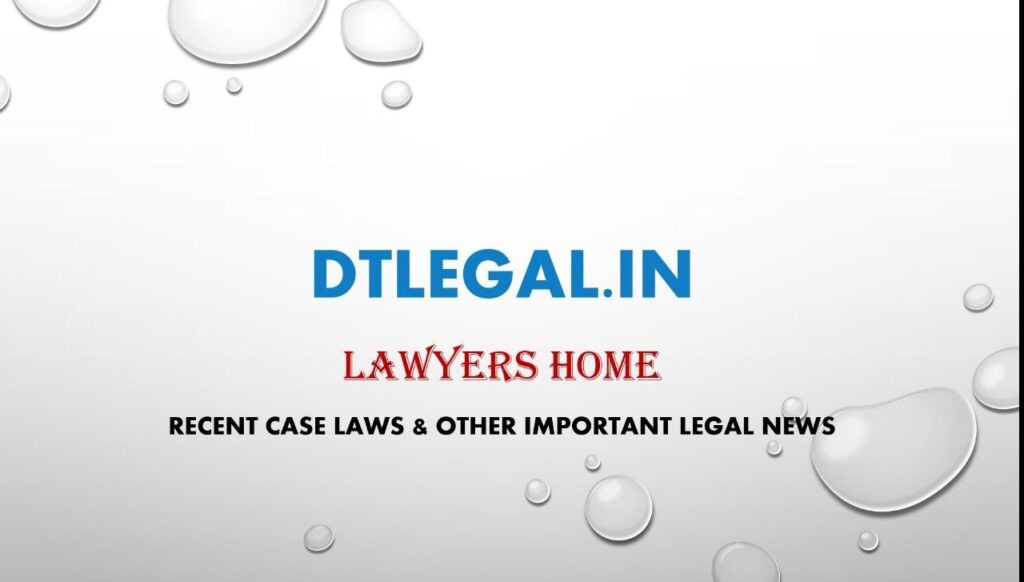 Article 21 of the Indian constitution guarantees "Protection of life and personal liberty." Which simply means no person shall be deprived of his life or personal liberty.
 Supreme Court has discussed about 'Personal liberty' in so many cases. In Maneka Gandhi v. Union Of India AIR 1978, Justice Bhagwati observed:
 "The expression 'personal liberty' in article in Article 21 is of widest amplitude and it covers a variety of rights which go to constitute the personal liberty of man and some of them have raised to the status of distinct fundamental rights and given additional protection under article 19."
 Thus, it means that a law depriving a person of 'personal liberty' has not only to stand the test article 21 but it must stand the test of article 19 and article 14 of the Constitution.
Why Supreme Court again has to say that "Liberty is sacrosanct" ?
On 7th June 2019, an FIR was registered against Prashant Kanojia by a sub-inspector at Hazratganj police station, under section 67 of IT act, 500 and 505 of Indian Penal Code, in which it was alleged that the accused made "objectionable comments against the CM and tried to malign his image". On June 8, he was arrested and sent to 11-day Judicial custody.
Jagisha Arora wife of Prashant kanojia approached Supreme Court and made the plea that : i) Arrest was illegal and unconstitutional. ii) "No arrest memo was prepared and neither the petitioner nor her husband was told as to why he was being taken and why the 'arresting officials' were in civil dress."  iii) Also, he was unceremoniously taken away by men in civil dress on June 8. iv) Further, The police were bound to release Kanojia in Delhi itself as per the provisions of the Code of Criminal Procedure as the offences alleged were bailable.
In D.K.Basu vs State of West Bengal, Supreme Court have issued the guidelines related to the arrest of the person:
Police personnel shall bear accurate, visible and clear identification and name tags with their designation.

Memo to be attested by atleast one family member or respectable person of locality.

All information regarding the arrest.

And other important guidelines were issued by Supreme Court.These guidelines were based on the provisions given in Criminal Procedure Code.
  Jagisha Arora v. State of Uttar Pradesh (11/06/2019) was heard by two-judge bench, Justice Banerjee and Justice Rastogi. The ASG appearing on the behalf of the state questioned the maintainability of the plea for the writ of habeas corpus. To this bench said:
 "Such writs are not allowed under article 32. But we cannot fold our hands and turn away the petitioner to go to the High Court."
 Supreme Court was stunned at the arrest of the journalist and said:
 "We agree that such comments ought not to be made. But to arrest him? That would be  against the  personal liberty."
Further, bench was amazed by remanding him to 11-day judicial custody and said that:
 "11 days? Has an 11-day remand ever been heard of in a similar case?"
Supreme Court said: "In exercise of power under Article 142 of the Constitution of India this court can mould the reliefs to do complete justice" (here SC is referring maintainability of the plea for the writ of habeas corpus)
Further, Supreme Court said that– " We direct that the petitioner's husband be immediately released on bail on conditions. It is made clear that this order is not to be construed as an approval of the posts/tweets in the social media. This order is passed in view of the excessiveness (or arbitrariness) of the action taken."
 Therefore, going through the above discussion we can conclude and say that "Liberty is sacrosanct and is a Constitutional guarantee."
JOIN US ON:
Whatsapp: https://chat.whatsapp.com/8J9bGaIFCEECe9dDTMLba3
Telegram: https://t.me/legalworld1