Amrapali Case: SC Directs the Attachment of Property of The J.P.Morgan & Ask Government to Provide Rs. 500 Crore Loan to NBCC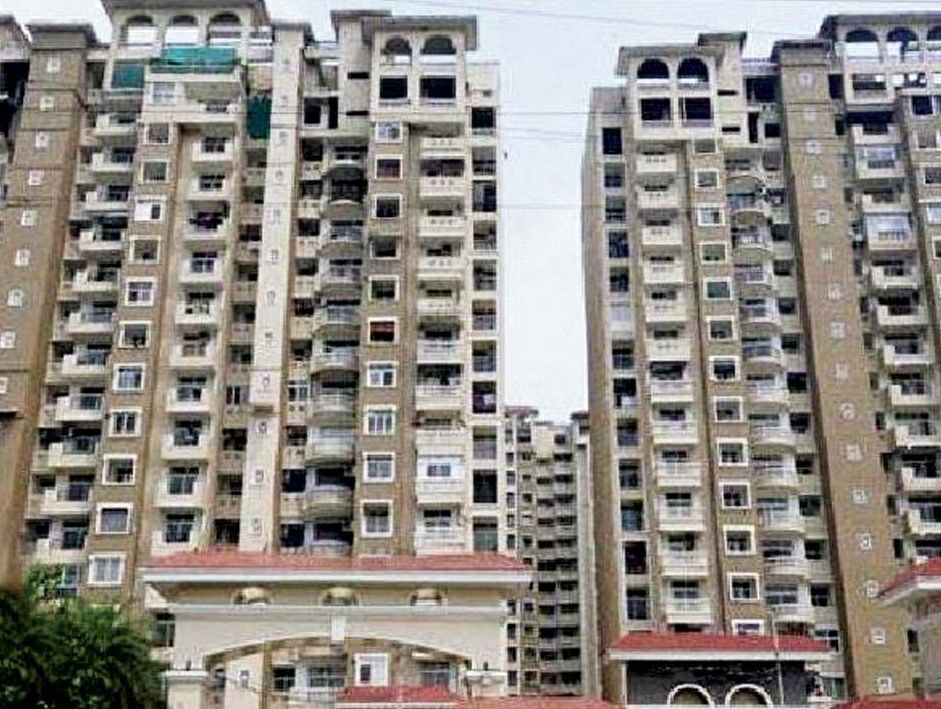 Bikram Chatterji & Others vs. Union of India and others



Timeline of the Amrapali Case
The

problem

started in April 2013 when raids revealed that Amrapali had completed zero projects from 2009 to 2015.

In 2015, 900 families staying in a Amrapali housing society claimed that they were not getting water and electricity.

Cricketer MS Dhoni then quit as the brand ambassador in 2016 after people apprised him about incomplete projects on social media.
Two years later, he sued Amrapali for Rs 150 crore.

In 2017, homebuyers of Amrapali's Dream Valley project moved the Supreme Court against its decision of insolvency proceedings against Amrapali Infrastructure.

In October 2018, the court sent three Amrapali directors,

Anil Sharma, Shiv Priya and Ajay Kumar,

to police custody after Amrapali failed to hand over balance sheets of 46 companies to auditors.
On February 28

2019

, the apex court had allowed the Delhi police to arrest Amrapali group CMD Anil Sharma and two directors on a complaint that home-buyers of their various housing projects were cheated and duped of their funds.The SC had also ordered attachment of personal properties of the CMD as also its directors — Shiv Priya and Ajay Kumar.

The Supreme Court called it

"first degree crime" by cheating thousands of home buyers . "Fate is written on the wall" for the group and its directors, the SC had said while declining to hear their claims of no wrong doing.

The

auditors appointed

by t

he court, found wide scale irregularities in the financial affairs of Amrapali group.

On 27

th

July 2019,

the Supreme Court cancelled the registration of Amrapali group under Real Estate (Regulation and Development) Act 2016, and directed the National Building Construction Corporation

(NBCC)

take over its pending construction projects in Greater Noida and Noida.
Present Situation (What Supreme Court said on 23rd May 2020)



The Supreme Court directed Mr. Vikramajit Banerjee, Additional Solicitor General of India, to obtain instructions as to release of an amount of Rs.500 Crores by way of loan under the scheme of the Government of India to revive such projects so that work may start and then on completion the money is generated and repaid. Also, Vikramajit Banerjee has prayed for some time to obtain instructions with respect to waiver of GST  and with respect to releasing the loan of Rs 500 crore. The Supreme Court has granted the opportunity (or time) to obtain the instructions to Mr. Vikramajit Banerjee to obtain instructions with respect to the aspect of funding.
Mr. Sanjay Jain, learned Additional Solicitor General appearing for the Enforcement Directorate said that in the criminal investigation made against J.P. Morgan, they have prima facie found the proceeds to the extent of Rs. 187 Crores and for that, they have to proceed against J.P. Morgan and its Directors and attachment is required to be made to aforesaid (187 crore) extent. Accordingly the Supreme Court had lifted the embargo which was put by its order of last year not to attach the property of J.P. Morgan and its Directors and therefore Supreme Court has permitted the Enforcement Directorate to attach the Bank Accounts of J.P. Morgan as well as any other property belonging to J.P. Morgan and its Directors to the extent required.
J.P. Morgan is the US-based Investment Company which has earlier invested in the Amrapali group.
References:



1. Indiatoday.in
2. Image Courtesy: dnaindia.com
Follow us on: