What is "Hazari Mafi"? | Must Know it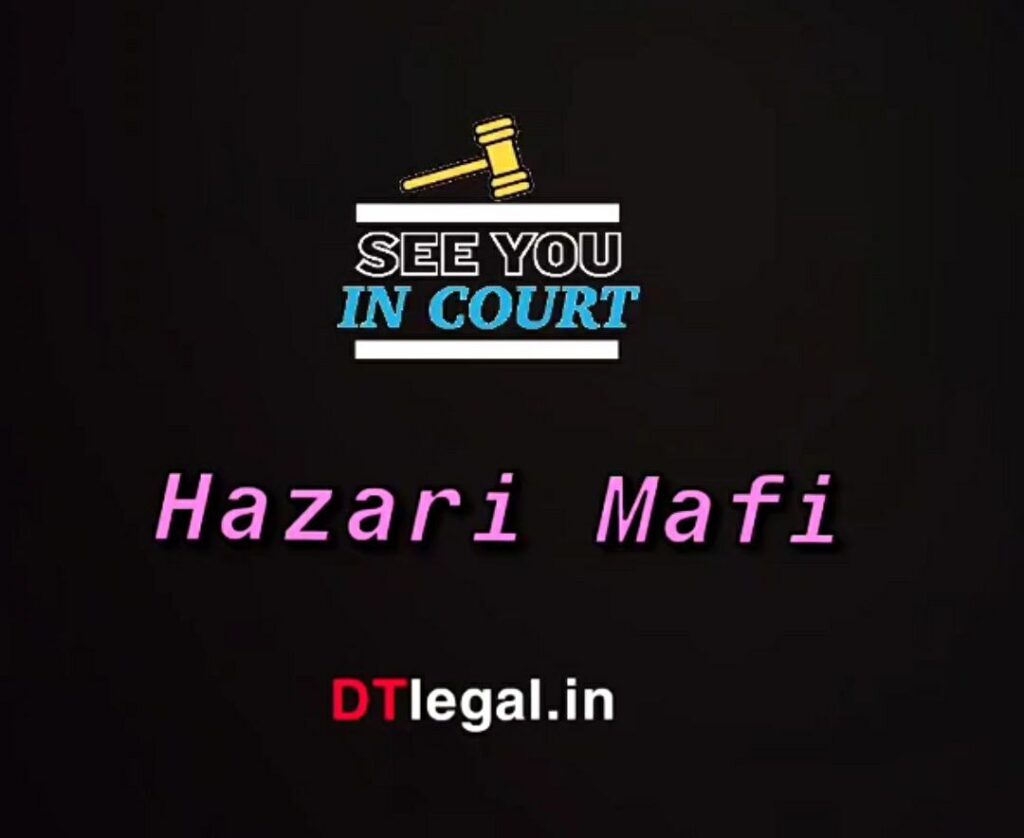 Hazari Mafi is the word used in Hindi Speaking belt.
It is a legal Hindi term used mostly in District Court of UP, Bihar, MP, Haryana etc.
Meaning
When a party which is accused in any criminal proceeding filed against him is absent during the proceeding of the case before the court, the Advocate of an accused can move an application before the Court to inform that accused will not be able to attend the proceeding due to particular relevant reason. If particular reason deems reasonable for the court, then the Court can accept it. If court accepts it, then next hearing date for the appearance of the accused is given.
But if Court thinks that particular reason stated by the Advocate is irrelevant or is just to delay the time of the case, than the court may issue Bailable warrants or Non-Bailable warrants according to the procedure prescribed under section 205 of Criminal Procedure Code,1973.

Download Hazari Mafi Application Click Here
Join us: