Religious Freedom In India Is In Downward Direction Over Violence, Mob-lynching: US Commission on International Religious Freedom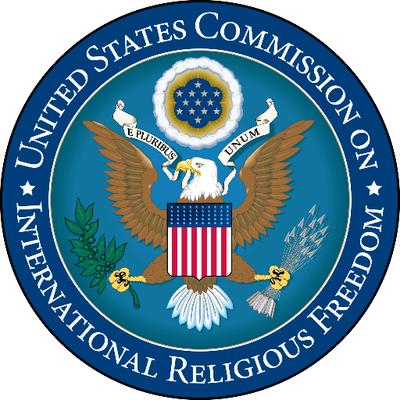 What is USCIRF?
The United States Commission on International Religious Freedom(USCIRF) is a U.S. federal government commission created by theInternational Religious Freedom Act of 1998. USCIRF Commissioners are appointed by the President and the leadership of both political parties in the Senate and the House of Representatives. USCIRF researches and monitors international religious freedom issues. The Commission is authorized to travel on fact-finding missions to other countries and hold public hearings. The USCIRF publish its report annualy in which it provides the list of the Country "country of particular concern," or CPC, for engaging in and tolerating systematic, ongoing, and egregious religious freedom violations, as defined by the International Religious Freedom Act (IRFA).
The Commission on International Religious Freedom issues an annual report that includes policy recommendations to the U.S. government based on the report's evaluation of the facts and circumstances of religious freedom violations worldwide.
Key Points as per the Annual report 2020 published by USCIRF:
2019 Election victory by BJP: The Report state that "In 2019, religious freedom conditions in India experienced a drastic turn downward, with religious minorities under increasing assault. Following the Bharatiya Janata Party's (BJP) re-election in May, the national government used its strengthened parliamentary majority to institute national level policies violating religious freedom across India, especially for Muslims."
Citizenship Amendment Act/ National Population Register/ National Register of Citzens: The Report states that Indian government enacted the Citizenship (Amendment) Act (CAA) which is a fast track to citizenship for non-Muslim migrants from Afghanistan, Bangladesh, and Pakistan already residing in India and approved a National Population Register (NPR) as a first step toward a nation-wide National Register of Citizens (NRC).
Political Statements: The Report also mentioned the communal statements by the some of the known politicians of our Country. The Report said that: In Uttar Pradesh (UP), the BJP chief minister Yogi Adityanath pledged "revenge" against anti-CAA protestors and stated they should be fed "bullets not biryani."
Ayodhya Judgment: The Report also stated that the November Supreme Court ruling on the Babri Masjid site—created a culture of impunity for nationwide campaigns of harassment and violence against religious minorities.
Revoking Article 370 of the Constitution: The report stated that the government also revoked the autonomy of Muslim-majority state Jammu and Kashmir and imposed restrictions that negatively impacted religious freedom. Further, report talked about the restricting freedom of movement and assembly, cutting Internet and phone access, and arresting Kashmiri leaders, including religious leaders.
Violence Against Minorities: The report also stated that: "Violence against Christians also increased, with at least 328 violent incidents, often under accusations of forced conversions. These attacks frequently targeted prayer serviceses and led to the widespread shuttering or destruction of churches.
Mob Lynching: In 2018, the Supreme Court urged the central and state governments to combat lynchings with stricter laws but report said that the central government and 10 states had failed to take appropriate action, the Supreme Court again directed them to do so.
Riots in Delhi: The report also stated the Riots in Delhi in the month of February 2020 with mobs attacking Muslim neighborhoods.
Cow Slaughter: Another issue which gained momentum after BJP-led government came in power. The report stated "Cow protection has been promoted as a key issue by the BJP and the Rashtriya Swayamsevak Sangh (RSS). Lynch mobs, often organized over social media, have attacked minorities—including Muslims, Christians, and Dalits—under suspicion of eating beef, slaughtering cows, or transporting cattle for slaughter."





Anti-Conversion bill:

The report said that Indian Constitution clearly states the word "secular" in the preamble to the Contitution but still

10 states have anti-conversion laws criminalizing conversion using force, allurement, inducement, or fraud, but many use vague language that can be interpreted as prohibiting consensual conversions.

Also, Report said that

i

n 2019 BJP ruled Himachal Pradesh increased the penalties for forced conversions.

Further, the report said that in September 2019, the Home Ministry introduced new rules under the Foreign Contribution (Regulation) Act requiring all members of non-governmental organizations (NGOs) to sign an affidavit affirming they have "not been prosecuted or convicted for indulging in forced religious conversion or creating communal tensions" to receive foreign funding.
Conclusion
This report is matter of concern for India especially issues related to violence against minorities, Mob Lynching and Issues related to the J&K. Moreover, it is more of concerned for India since India is 5th Largest economy in the World which is looking to become the Global leader in Future and if not global leader atleast leader in Indo-pacific region but this is the first time since 2004 that USCIRF recommends India as a Country of Particular Concern. India has been placed alongside Burma, China, Eritrea, Iran, Nigeria, North Korea, Pakistan, Russia, Saudi Arabia, Syria, Tajikistan, Turkmenistan, and Vietnam.
However, the three out of the ten USICRF Commissioners, Gary Bauer, Johnnie Lee and Tenzin Dorje, dissented with the majority recommendations.

Read the Annual Report 2020 by the USCIRF— Click Here



References:
2. https://www.uscirf.gov/sites/default/files/India.pdf
3. https://www.uscirf.gov/sites/default/files/USCIRF%20Updated%20One%20Pager.pdf
4. Image Courtesy: https://twitter.com/uscirf
JOIN US: