Webinar on "Introduction To Intellectual Property Rights"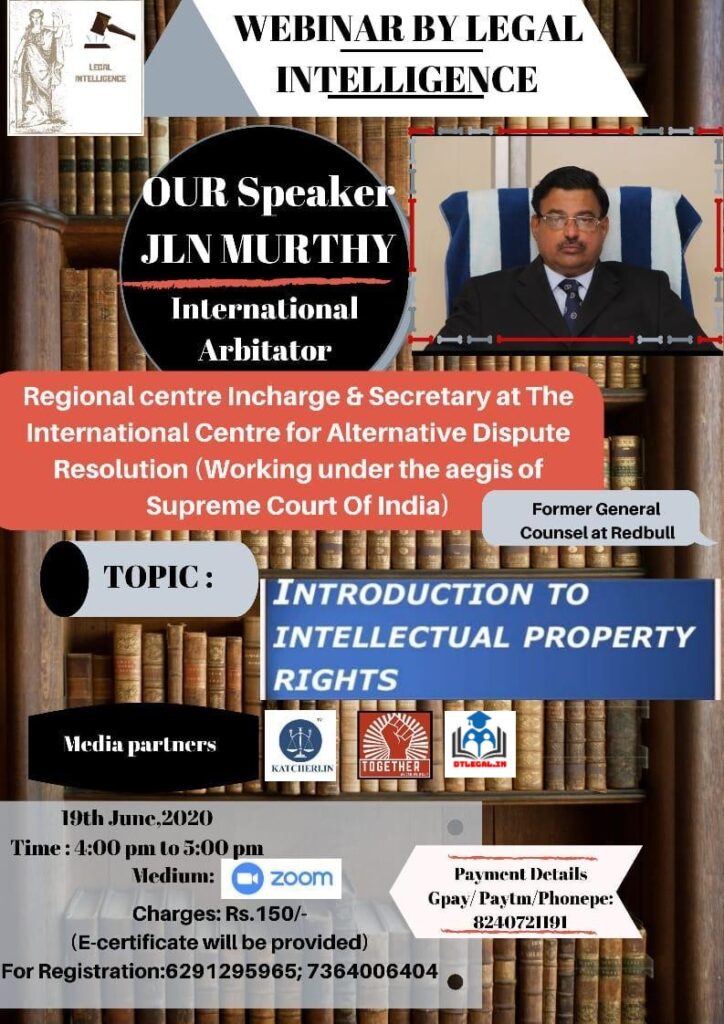 Webinar on "Introduction To Intellectual Property Rights"
Presented By: Legal Intelligence
Speaker: JLN Murthy
(Regional Centre Incharge & Secretary at International Centre for ADR)
Date: 19th June 2020
Time: 4PM to 5PM
Medium: Zoom App
Fees: Rs. 150/-
Gpay/Paytm/PhonePe: 8240721191
Registration forms: Click Here
Features of Webinar:-
1. E-Certificate will be Provided.
2. Notes will be Provided.
3. Taught by the one of most experience speaker. Former General Counsel of Redbull.
4. Perfect for the beginners in IPR field.
For Registration Details Contact: 6291295965, 7364006404
Media Partnered By: dtlegal.in
Disclaimer: Dtlegal is only the promotion & media partner of this event which is provided free of cost to "Legal Intelligence". Management as well as fees of the event is managed by Legal Intelligence.