Trendsetter Presents Webinar on "Insolvency and Bankruptcy Laws in India"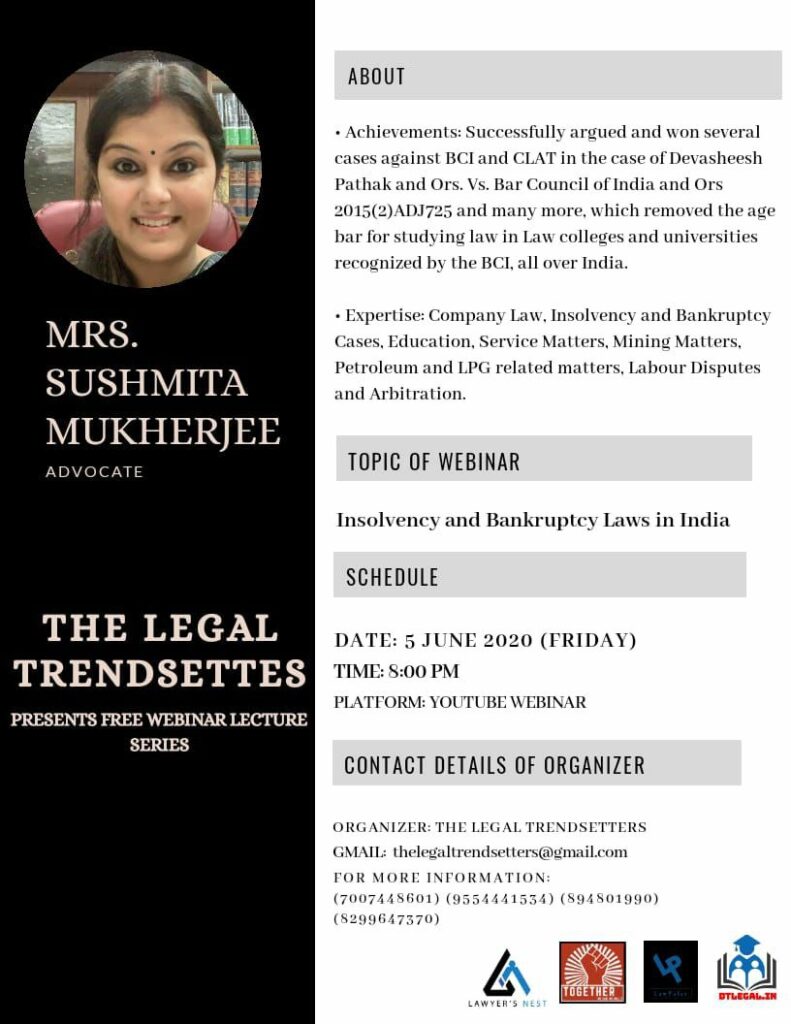 Webinar on "Insolvency and Bankruptcy Laws in India"
• Objective:-
*How does insolvency and bankrupty code work ?
*How many stages are there in the process of insolvency?
*Has Covid-19 put question mark on IBC process?
*Discussion cases related to IBC.
About the Eminent Speaker:
Mrs. Sushmita Mukherjee (Advocate)
*Date: 5th June,2020 (FRIRDAY)
*TIME: 8:00PM
*Platform : Youtube
• What students will gain out of the webinar lecture:-
* How an application is filed in IBC
* Where to file cases and which judicial officers to approach in case of IBP
* Landmark Judgments of various high courts and Supreme Court.
* Practical insights of law regarding handling of such cases.
"Webinar is Free and Open to all"
Hurry up!
***For Registration: Click Here 
Whatsapp link for webinar details : Click Here
Note: People who are already a member of the legal trendsetter group kindly don't join another group.
Warm regards-
Team Legal Trendsetters.
Media Partner: dtlegal.in