Webinar on "PREVENTING JUVENILE DELINQUENCY IN CHILDREN"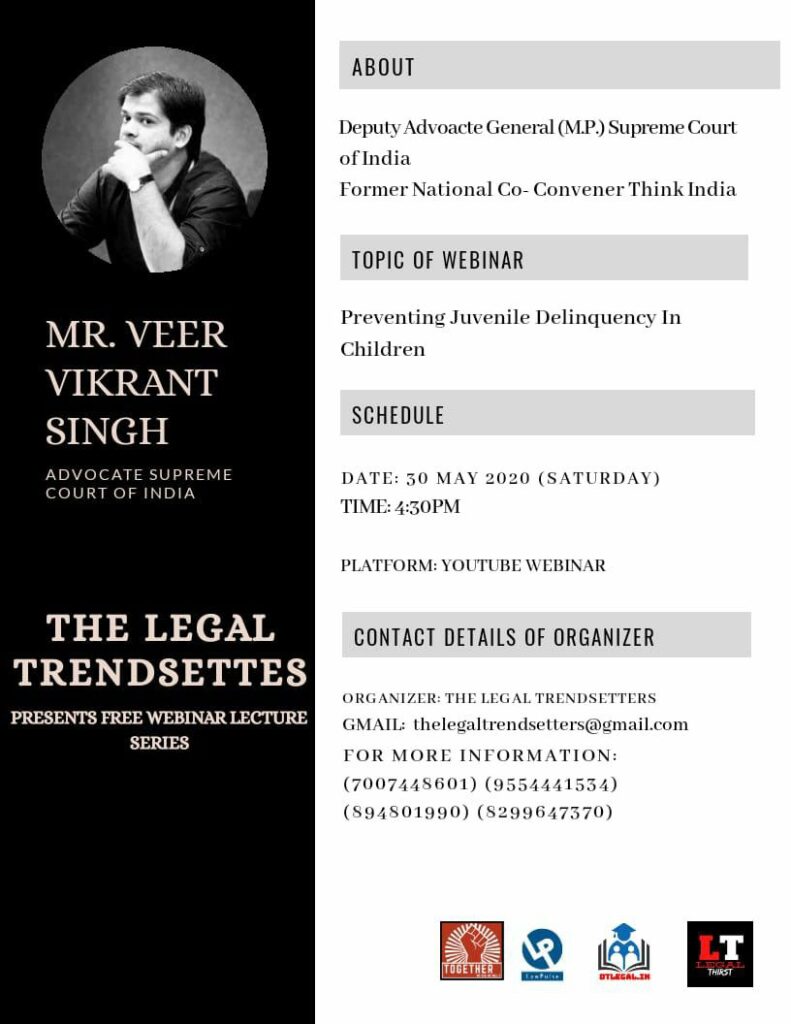 Legal Trendsetters are back again with another webinar which is really going to be fruitful for you so do attend it .
We the "Legal Trendsetters" are inviting you for webinar schedule.



Topic: PREVENTING JUVENILE DELINQUENCY IN CHILDREN
By: Mr.VEER VIKRANT SINGH
(DEPUTY ADVOCATE GENERAL (M.P) SUPREME COURT OF INDIA
FORMER NATIONAL CO-CONVENER THINK INDIA)

•DATE: MAY 30
•DAY: SATURDAY
•TIME: 4:30 P.M.
Platform: Youtube



For Registration Click Here
To Join Whatsapp group Click Here
Guidelines to be followed for the smooth functioning of Webinar:
1. You are requested not to leave in between and devote full 1 hour of your time.
2. Questions/Queries will be entertained at the end of webinar and the same is to be asked via chat option.
3.Please make sure that your internet/wifi connection is good.
Join us on Instagram
Warm Regards –
Team of Legal trendsetters.
Media Partner: dtlegal.in
Thank you.
Hoping for a positive response.