Webinar on The Future of Litigation & Court Practice in India Post COVID-19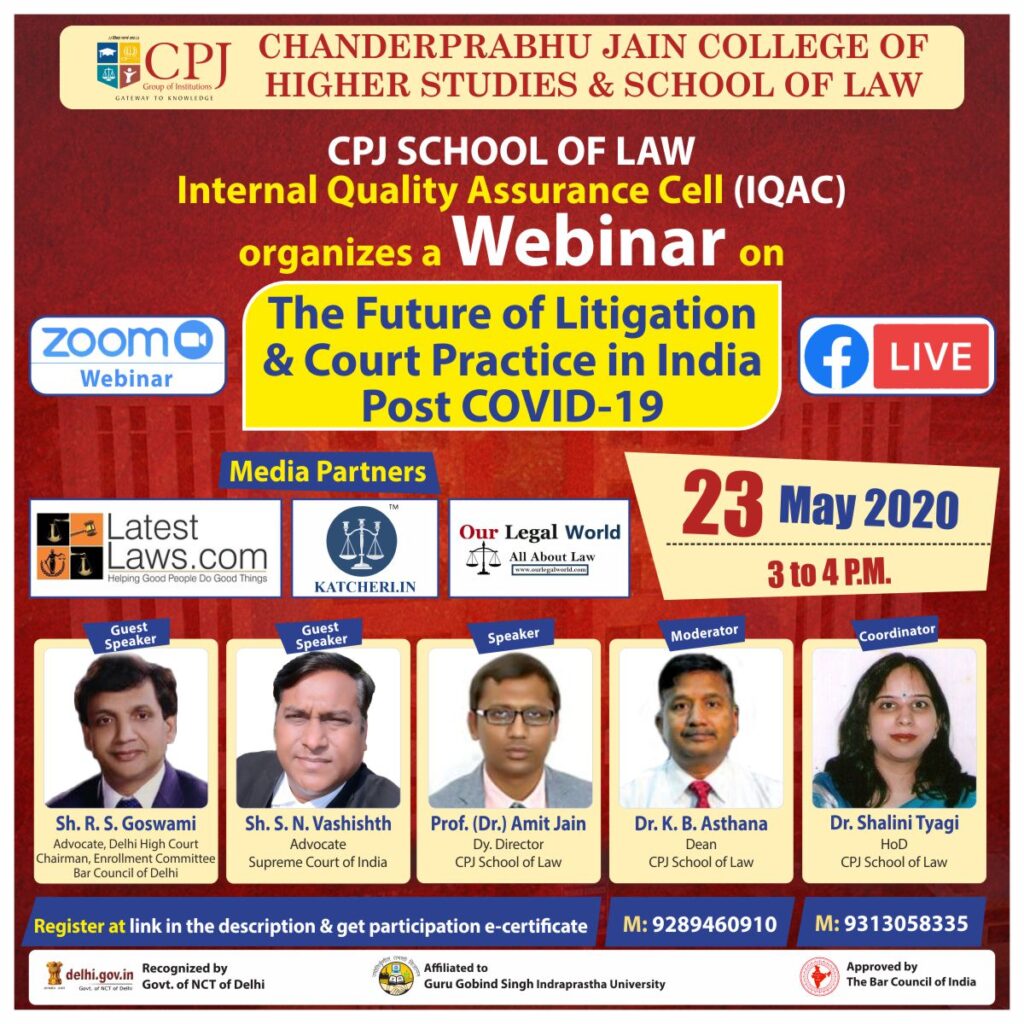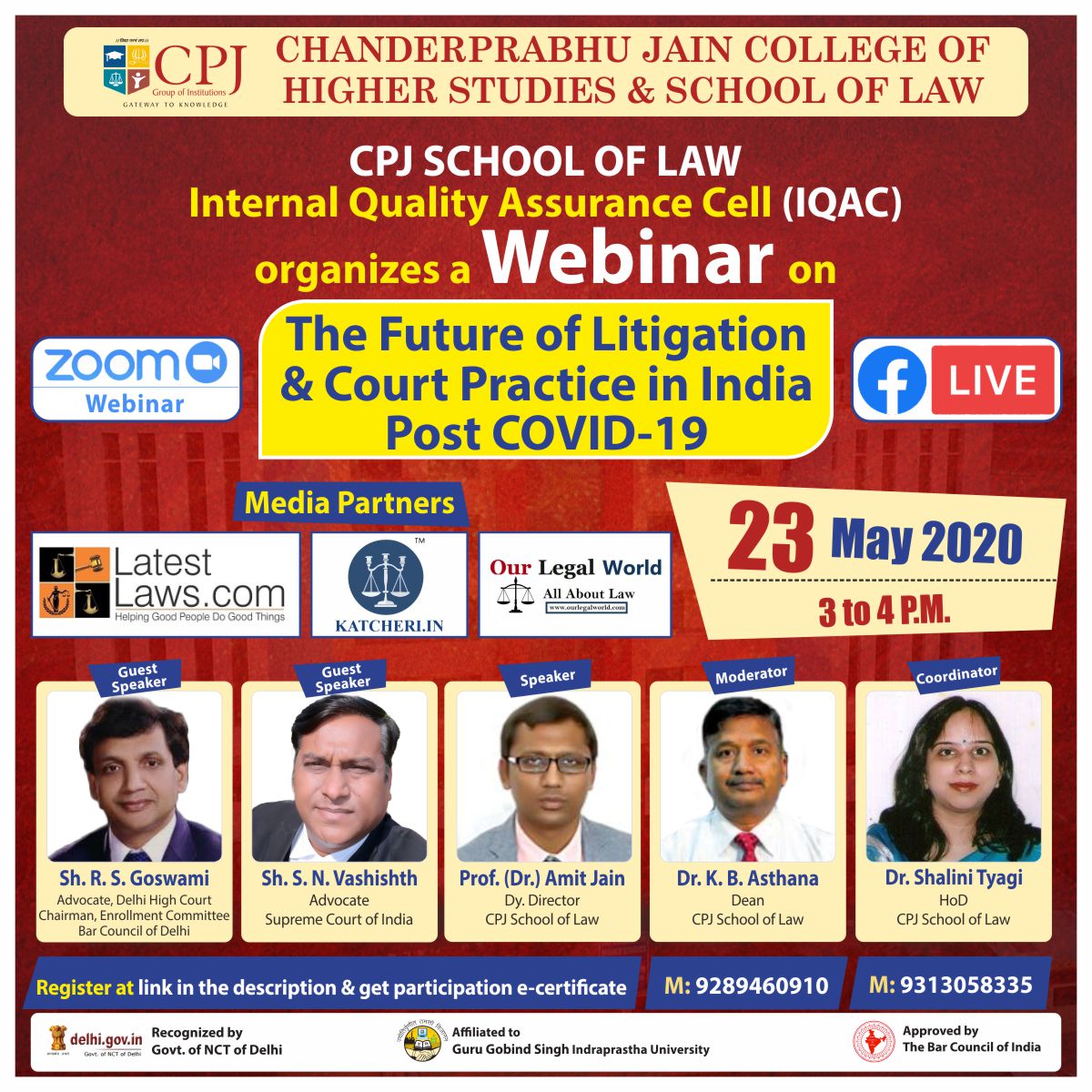 CPJ School of Law Invite you for an Interactive Webinar on The Future of Litigation & Court Practice in India Post COVID-19
Distinguished Speakers:
Speaker 1: Sh. R.S. Goswami, Advocate Delhi High Court, Chairman Enrollment Committee, Bar Council of Delhi.
Speaker 2: Sh. Satya Narayan Vashishth, Advocate, Supreme Court of India.    
Speaker 3: Dr. Amit Jain, Prof. & Dy. Director, CPJ School of Law, New Delhi                                                                                                                        
Moderator: Dr. K.B Asthana, Prof. & Dean, CPJ School of Law, New Delhi               
Date & Time: May 23, 2020
Time: 3:00 p.m- 4:00 p.m
Register Here: https://forms.gle/
Facebook Live: https://www.facebook.com/
Open for All | Free to Attend | Let's Make this time count.
E- Certificate Shall be Provided to All the Participants.
Thanks,
Team CPJ School of Law
Follow us on:
Instagram:
https://www.instagram.com/
Facebook:
https://www.facebook.com/
Website:
http://www.cpj.edu.in/
"You can visit us for Publishing Free Legal Events like Moot Courts, Call for Paper, Webinars etc. on our Website"
Email: [email protected]
Contact Number: 9555777464