INVITATION: CALL FOR PAPERS: CPJ LAW JOURNAL VOL. X July, 2020 ISSN 0976-3562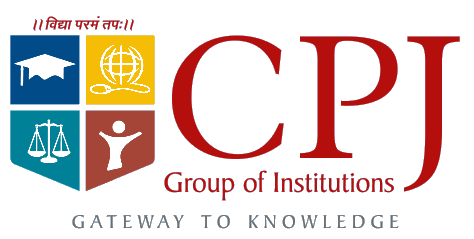 Chanderprabhu Jain College of Higher Studies & School of Law, Narela (Affiliated to GGSIP University, Delhi) strives for excellence in the field of research and development. We believe in "Research is to see what everybody else has seen, and to think what nobody else has thought." We thank all who read, use, access, and learn from our content in any format and venue. We have continued to find ways to create new content and make useful information readily available.
 
CPJ Law Journal (ISSN 0976-3562) is a Double Blind Peer Reviewed Research Journal to fulfill the mandate of promoting research, awareness and writing amongst law fraternity. We accept contributions on all areas of law and even social sciences issues bearing a legal angle. We take this opportunity to cordially invite you to contribute thought provoking and original unpublished research paper for publication in the CPJ Law Journal July, 2020 issue.
We will continue to pursue and publish the best research articles and most useful clinical material possible, encourage enlightened discussion through viewpoints and Editorials, and develop creative content and innovative ways to deliver information efficiently, effectively, and enjoyably.
Please find attachment below for more detail alongwith our letter Ref. No- CPJCHS/2019-20/248 dated 07th March, 2020 and the submission guidelines for the article.
Thanks & Regards,
Prof. (Dr.) Amit Kr. Jain
Dy. Director &  Editor
Chanderprabhu Jain College of Higher Studies & School of Law
Plot No-OCF, Sector A-8, Narela
Delhi 110040 India
Mobile:(91)-9873363829
Tele:+(91)-(11)-27284333/34(Ext-211)
Toll Free No-1800117677
Visit us at www.cpj.edu.in  
SAVE ELECTRICITY, SAVE ENERGY, SAVE WATER, SAY NO TO PLASTIC 
Download :