Top Headlines by Supreme Court & High Courts [MAY]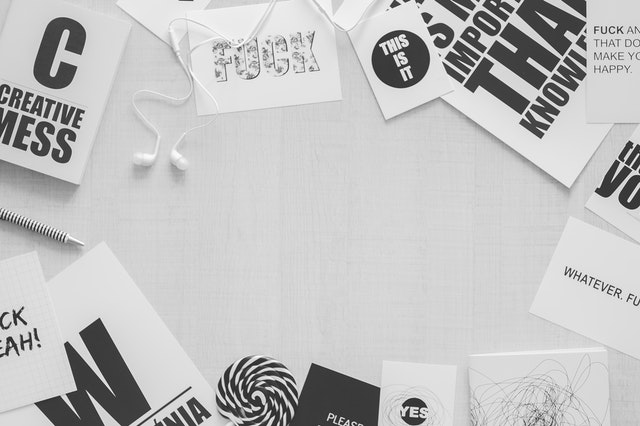 Legal Headlines (May)
1. Bombay HC said that the Management at liberty to deduct wages of workers who remain absent in areas where lockdown has been lifted.
2. Supreme Court holds that Section 4(5) of Gratuity Act applies only when there are options for the employee under the act and under the contract with employer. (BCH Electric ltd. vs. Pradeep Mehra)
3. On 1st June, Union Ministry permitted movement of migrant workers, students, pilgrims, tourists and other persons who are stranded at different places due to lockdown by special trains.
4.The Supreme Court held that the pak-indo-srilanka joint management committee set up for the conducting Cricket World Cup 1996 was liable to deduct TDS for payments made to non-resident sports associations for the tournament.
5. Expert Apprisal Committee has recommended granting of Environmental Clearance to the expansion and renovation of the existing Parliament building. This expansion of Parliament building comes under the Central Vista Project.
6. SC favoured to the Virtual Courts proceedings in Courts.
7. SC said that Section 32 (Enforcement of contracts contingent on an event happening) instead of Section 56 (Agreement to do impossible act) applies when parties agree in advance on contingency which makes performance impossible. (NAFED vs Alimenta SA)
8. SC said "There can't be super government. Everyone is going through difficult times! We are wondering why such kind of petitions are coming to this court". Court said this when former police chief of UP filed PIL for quashing FIR filed for disobeying lockdown orders.
9. SC (Constitutional Bench) held that Securitization and Reconstruction of Financial Assets and Enforcement of Security Act 2002 (SARFEASI) is applicable to cooperative banks and said that the cooperative banks under the state legislature and multi-state cooperative banks are bank under the act. (Pandurang Ganpati vs. Vishwasrao Patil Murgud Sahakari Bank Ltd)
10. SC has sentenced three contemnors (a person or entity who is guilty of contempt before a judicial or legislative body) to three months imprisonment for raising "scandalous and scurrilous allegations" against sitting judges. (In Re Vijay Kurle & Ors.)
11. SC extended the limitation period for statutory provisions under section 138 of NI Act and the Arbitration & Conciliation Act with effect from 15th March until further order. (In Re Cognizance For Extention of Limitation)
12. SC has held that the bar under O.23 R.3A CPC to challenge a decree passed on a compromise in a separate suit applies also to the stranger to the proceedings. (Triloki Nath Singh vs. Anirudh Singh)
13. Highlighting points of Justice Deepak Gupta on his retirement:
– Constitution is judges Holy Book
– The scales of Justice have to be weighed in favour of underprivileged
– He always spoke against misuse of Sedition law.
14. National Human Right Commission issues Notice to centre and AP govt and takes suo motu Cognizance of Vizag Gas Leak. Later, NGT also took suo motu cognizance of vizag gas leak case and direct LG polymers to deposit Rs. 50 Crores and constitute 5 member Committee for Probe. Later, AP HC directed Seizure of LG Polymers Premises and restrained Directors from leaving Country.
15. SC said that the HC may refuse to entertain writ petition which involves complex questions of facts. (PNB vs. Atmanand Singh)
16. SC observed that the state can consider selling liquor via Home Delivery during Lockdown. (Guruswamy Nataraj vs. Union Of India)
17. The Central Government has notified "Shri Ram Janambhoomi Teerth Kshetra" Trust as a place of historic importance and a place of public worship of renown for the purpose of the Section 80G (Deductions wrt to donations to certain funds, charitable institutions etc.) of the Income-tax act.
18. SC held that the Pregnant women at the stage of pregnancy must be given priority for the purpose of cross-border repatriation (evacuation). [Sanisha Thomas vs. UOI]
19. NHRC takes suo motu cognizance of Aurangabad Train Tragedy.
20. SC said while talking about the Public Service Recruitment that in the absence of any provision for revaluation of answer sheets, judicial review shoul be rarely used. (Bihar Staff Selection Commission vs. Arun Kumar)
21. SC refused to restore 4G connection in J&k and ask special committee to examine issues. (Foundation for Media Professionals vs. UT of J&K)
22. State High Power Committee (Maharastra) decides to release of 50% Prisoners in Maharastra.
23. Gujarat HC takes Suo motu cognizance of miseries related to migrant workers.
24. Two contrary views regarding default bail under section 167(2) by Madras HC. Later, SLP was filed before SC regarding whether SC's order of ectention of limitation is aaplicable under section 167(2) CrPC (Pending).
25. Finance Minister said that the Covid-19 pandemic will be treated as 'Force Majeure' for real estate projects and therefore contracts of Central Agencies are extended by 6 months.
26. SC notified circular and relaxed the dress code for Advocates appearing before it through video conferencing. Following SC Circular, BCI ordered "No coats, Gowns/robes required to be worn by lawyers across India till further orders.
27. MSME definition changed and PF contribution of Employee reduce from 12% to 10%.
28. SC said that Section 65 makes it clear that secondary evidence may be given with regard to existence, condition or the contents of a document when the original is shown or appears to be in possession or power against whom document is sought to be produced, or any person out of reach of, or any person legally to produce it, and when, after notice mentioned in Section 66 such person does not produce it. It is settled position of law that for secondary evidence to be admitted foundational evidence has to be given being the reasons as to why the original Evidence has not been furnished. It simply means that the Secondary Evidence can be allowed to be produced if the party establishes factual foundation for the same. (Jagmail Singh vs Karamjit Singh)
29. Karnataka HC said that no migrant should be denied ooportunity to travel back only because of incapacity to pay rail fare.
30. SC stays gujarat HC judgment declaring State Law minister Bhupendrasinh Chudasama's Election Null and Void.
31. Allahabad HC grants anticipatory bail to the The Wire Editor Siddharth Varadarajan who was accused of making objectionable remarks against CM Yogi.
32. Migrabt crisis: Madras HC & AP HC shows their concerns over the issue.
33. Rajasthan HC orders that remand the Accused to custody only if tested negative for covid-19.
34. Ministry of Home affairs dilutes the mandatory imposition for the use of Aarogya Setu app.
35. SCAORA formulates scheme for one time assistance of Rs 10,000 to needy members.
36. Arnab Goswami case: SC rejects to quash FIR filed by Maharastra Police and transfer probe to CBI.
37. The SC granted largest compensation in an indiviual case related to the 2010 Mangalore Air Crash. Also, in this case SC explains how to apply rate of conversion in Compensation Claim with respect to earnings in foreign currency. (Triveni Kodkany & others vs. Air India ltd and others) Related case National Insurance Company Ltd v. Pranay Sethi.
38. Plea in SC regarding breach of Privacy by Zoom App. Earlier, Ministry of home affairs also issued warning for use of zoom app. Later SC issued notice for usage of zoom app until formulation of an appropriate legislation.
39. Telangana HC observed that Medical Emergency is not an excuse to trample on Citizen's Fundamental Rights under Article 21.
40. SC issues notice to centre on PIL demanding Permanent Bench of Central Administrative Tribunal in J&K since J&K is UT now and therefore all the State employees are central employees now. Therefore, it becomes necessary for resolving their concerns through CAT.
41. Plea in SC that Government is duty bound to make available to public reasonable priced ahrd copies of Bare Acts, Rules etc.
42. Amrapalli case: SC directs Enforcement Directorate to attach Assets of JP Morgan and its director upto Rs. 187 crores.
42. If the decision of the arbitrator is found to be perverse, or, so irrational that no reasonable person would have arrived at the same, or, the construction of the contract is such that no fair or reasonable person would take, or, that the view of the arbitrator is not even a possible view, the award could be termed as patently illegal. And therefore, SC observed that an arbitral award can be set aside under Section 34 of the Arbitration and Conciliation Act if it is patently illegal. (Patel Engineering ltd vs. North Eastern Electric power corporation ltd.)
43. Gujarat HC while urging people to help each other to fight against covid-19 said that "We all should become Carpathia". Carpathia was the name of the ship that saved all of the survivors of the sinking of the RMS Titanic.
44. Justice DY Chandrachud shares National Judicial Data Grind (NJDG) on the pendency of cases in India.
45. As government plans to open flights BCD warns Civil Aviation Ministry of risks of spread of Covid-19 by central air conditioning.
46. SC takes suo motu cognizance of miseries of migrant workers. (In re Problems and miseries of Migrant Workers)
47. Mere Delay in forwarding FIR to Magistrate is Not a ground to Acquit the Accused. (Ombir Singh vs. State of UP)
48. BCI Chairman writes to CJI urging to start physical functioning of Courts and open hearing from 1st June 2020.
49. SC orders centre to identify Private Hospitals where cost-effective/ free treatment for Covid-19 can be done.
50. Amrapalli case: SC said that homebuyers have to pay dues and therefore cannot enjoy benefit without paying dues.
51. Madras HC declares Jayalalithaa's Nephew and Neice as her heirs. (Deepak v. J. Deepa). Also, Madras HC asks Tamil Nadu government to reconsider decision to convert her residence as memorial. (K.Pugazhenthi vs. Administrator General of Tamil NADU & others)
52. SC issues notice on pleas challeging Uttrakhand HC. Earlier Uttrakhand HC has restraint on private schools from demanding tuition fees.
53. SC held that retirement of One Partner amounts to dissolution of partnership firm which consists of only Two Partners. (Guru Nanak Industries, Faridabad vs. Amar Singh)
54. SC allowed Tamil Nadu Government to use the floors of a hospital facing a demolition action on the ground of unauthorized construction for treatmeant of Covid-19 patients. (M/S Billroth Hospital ltd vs. State of Tamil Nadu)
55. Madras HC held that the appeal against acquittal of the accused in a cheque bounce case can be filed only before the HC under Section 378(4) Cr.PC. (K.Rajaligam vs. R.Suganthalakshmi)
56. SC directs no travel fare to be charged from the Migrant workers.
57. PIL filed before SC to change the name of Bombay HC as Maharastra HC.
58. Plea in SC to Change name of India as Bharat. Later, SC rejected the plea.
59. SC issues notice on plea to make divorced daughter eligible for Freedom Fighter's pension. Earlier Himachal HC rejected for granting pension to daughter. (Tulsi Devi vs Union Of India). Also, in Khajani Devi vs. Union of India P&H HC extended benefit of freedom fighter's pension to a divorced daughter.
60. PM Office says that PM CARES Fund not a "Public Authority" under RTI Act.
Join Us: